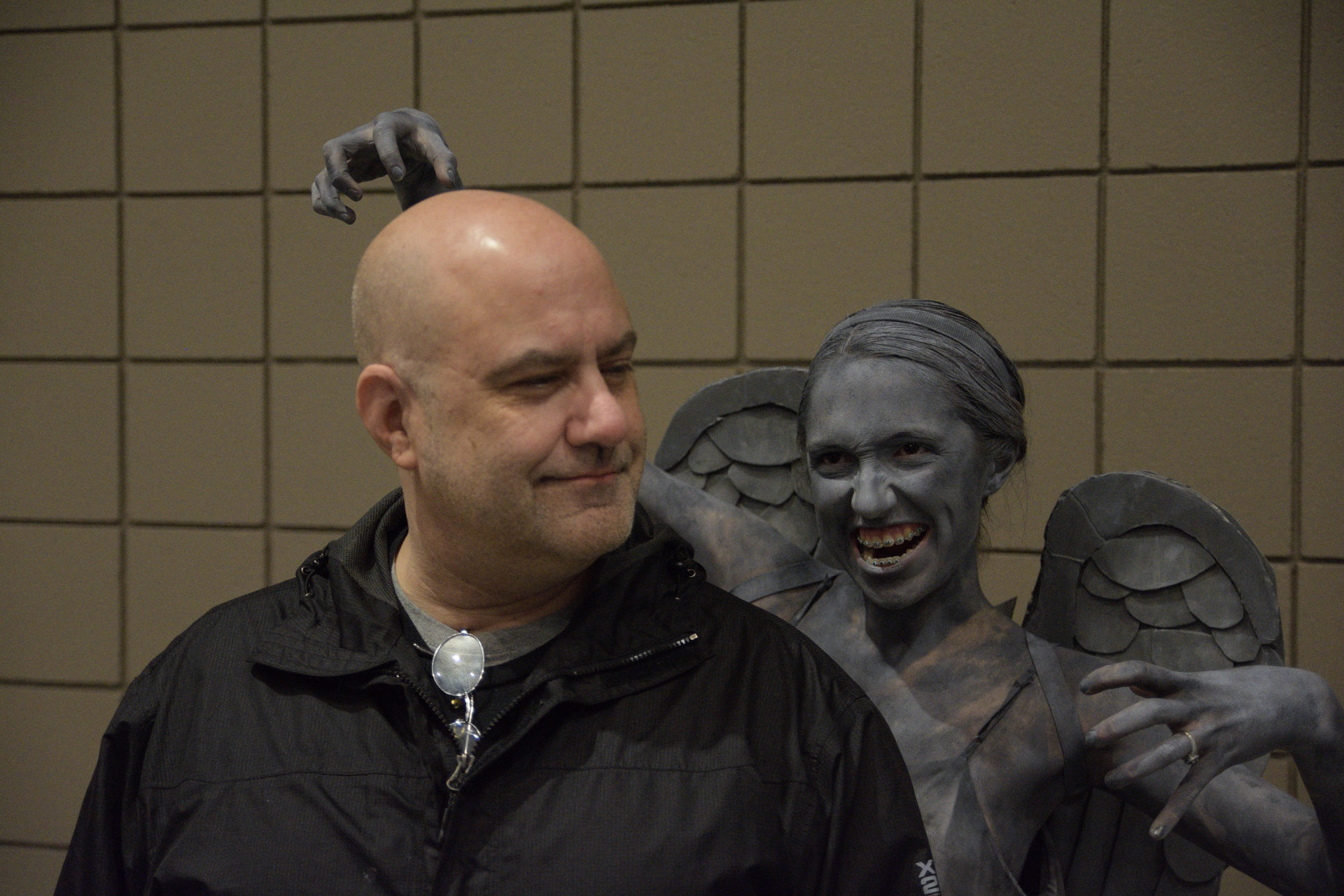 MICAH S. HARRIS is an author hailing from the American south who has been published in both his native United States as well as France and Italy.
His most recent novels make up The Witches of Winter Trilogy:  Portrait of a Snow Queen, Portrait of a Winter Court, and Portrait of War, Ice, and Dragons. Strong female protagonists and witty banter are trademarks of his work, and The Witches of Winter Trilogy is no exception.
He won the 2016 Pulp Ark Award for best novel for Ravenwood, the Stepson of Mystery: Return of the Dugpa. He is also the author — with artist Michael Gaydos (Marvel's Jessica Jones) – of the graphic novel Heaven's War, a historical fantasy pitting the Oxford Inklings against Aleister Crowley.
Recent publications include the novella "Portrait of A Lady" in the anthology Dorian Gray: Darker Shades, and the horror short story "Tatterdemalion in Gray" in the Lovecraftian anthology The Chromatic Court.
"Tatterdemalion in Gray" has been described as "…a powerful piece of fiction…a stunning idea…that deserves multiple rereads…" (Sci-Fi and Fantasy Reviewer Blog).
His lifelong love of movies also influences his fiction, whether a fairy tale retelling, horror story or paranormal mystery. He taught film on the collegiate level and has chronicled, both in print and via podcast, fascinating lost genre gems.
He published an in-depth article in the magazine Little Shoppe of Horrors on the lost fantasy film franchise of the 1980s that was to be based on Lin Carter's Thongor the Barbarian novels.  
Another film related piece, his blog entry Alice Guy-Blache: Cinema's Mitochondrial Eve for 18th Wall Productions' website, was nominated for a Preditors and Editors award. 
His other publications include The Eldritch New Adventures of Becky Sharp (a tale of the Cthulhu Mythos), the novellette The Frequency of Fear, Jim Anthony: the Hunters (with Joshua Reynolds), and the Image Comic book Lorna, Relic Wrangler (with artist Loston Wallace) . 
His short fiction has appeared in several volumes of Black Coat Press's annual anthology Tales of the Shadowmen and volume one of Airship 27's Ghost Boy.
People encountering him for the first time should be assured that he is really a gentle giant with a heart of gold.